This blog is based on its links to third party sites. The linked sites are not under jurisdiction of http://blazewon.blogspot.com. Subsequently, www.blogger.com is not responsible for the content of any linked sites or any links contained in a linked site. Please email or leave a message if you would like a specific link taken down.
Thursday, January 28, 2010
Off the highly awaited album, The Balancing Act, to be released soon.
Download
Posted by

hamietao
at 7:22 PM
0 comments

Tuesday, January 19, 2010
Download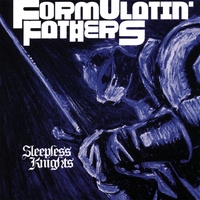 The Hustler Intro 2:00
Small Talk 3:00
October 26th 4:12
Bulletproof Carhartts 3:01
Castle Hills and Rooftops 3:30
Action Reaction 1 (Moment of Clarity) 2:24
Brighten Up the Son 3:52
Eyes Like Blue Skies 3:44
Action Reaction 2 (Stressin' Me) 2:16
At (K)night They Slept 3:11
D.E.A.T.H. 4:20
Posted by

hamietao
at 2:16 AM
0 comments

Thursday, January 7, 2010
download
# Clever Hip Hop
# Gettin Visions
# Out The Back Window
# Deanna
# A Shot Out
# Lucy Oughta Know
# Hold My Mic For ME
# Lick Me I'm Famous
# A Smoke
# Another Shout Out
# A Memory Sean Had
# Step By Step
# They'll Just Download It
# Flashback On This
# Paid Promotion
# Free Promotion
Posted by

hamietao
at 12:53 AM
0 comments